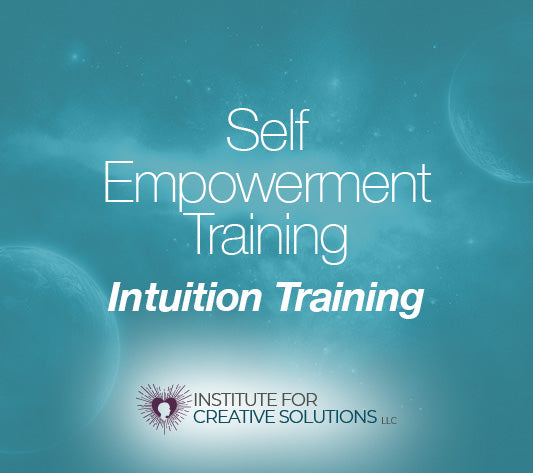 Self-Empowerment Training - The Silva Intuition System Training
October 21-22, 2023


The former four-day Silva Basic Lecture Seminar has been divided into two individualized seminars. The Silva Life System Training and the Silva Intuition Training.

EARLY REGISTRATION $550.00 - REGISTRATION AFTER 10/16/2023 $595.00

Both of these outstanding two day seminars will help you develop untapped potential of your mind in countless ways.

This dynamic two day course is based on the world-renowned Silva Method of Mind Development and Stress Control, presented worldwide since 1966.
In this powerful 2 day training, you will learn to access your intuitive faculties, you will learn through exploratory meditative experiences, you will be able to define your life's purpose and learn to connect with Source Energy. You will learn applications of remote viewing and distant healing in a process called "Case workings". 
What was once called extra sensory perception, is now known as effective sensory projection. Applying your mind senses of imagination, visualization, intuition, and creativity will lead you to an elevated level of consciousness to contribute the new earth of peace and prosperity. 
The mind is your greatest asset. Why not develop it to the best you can?



Course Schedule
Day One: DEVELOPING THE MIND SENSES FOR GREATER PROBLEM SOLVING
 8:30 AM 




Registration and check-in




9 AM – 5 PM




Introductions, Overview
What is ESP? Definitions and Terms
Key Concepts for Problem Solving
The "Centering" Exercise
Development of the Four Right Brain Senses

Projection to Metals
Projection to Tree and Leaves
Projection to Pets
Projection to Humans



Day Two:  DEVELOPING SUPERIOR INTUITION



9 AM – 5 PM

Accessing A New Way of Thinking
Guidance from Higher Intelligence
Remote Viewing
Unlocking Secrets of the Mind and Human Potential
Mental Video Techniques that allows and creative thinking, and develop abilities
Becoming part of the Second Phase of Human Evolution on the Planet
Directions for Psychometry
Case working Practice to Develop Intuition and Solve problems

4:45 PM
Graduation
 
Lunch on your own daily from 12:30-1:30.
BENEFITS YOU WILL RECEIVE FROM THIS EXCITING TRAINING
Access your true purpose in life

Manifest goals creatively

Access info from Higher Intelligence

Using Right-Brain Senses in daily life

Maximize the potential of the Human Mind
---
More from this collection