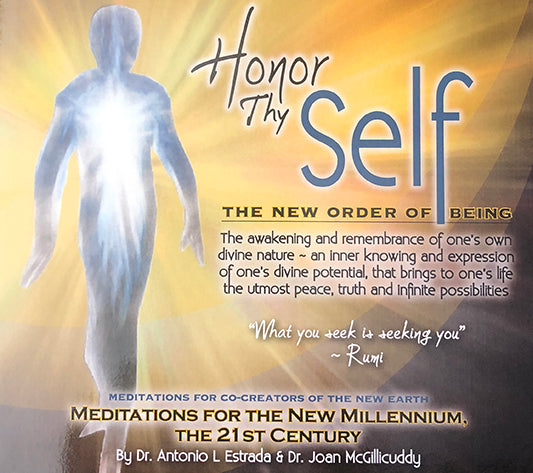 Honor Thy Self - The New Order of Being
By Dr. Antonio L. Estrada & Dr. Joan McGillicuddy, LPC
Honor Thy Self ~The new order of being meditation gives the listener the opportunity to awaken and remember their divine nature, a very sacred meditation experience.  The content holds sacred knowledge and ancient wisdom connecting the listener to all levels of truth and higher realms.
Included within the meditation is The Prayer to our Father in the ancient Aramaic language, the ancient text, which can be recognized as quantum physics in today's world.
Optimum Health, is also an activation for bio photonic energy- balance between heart, mind, and divine potential. Such coherence between body, mind, and spirit, produces the atmosphere to optimum health. To be used daily to create the ideal state of consciousness for optimum health.
---
More from this collection